Animal Cultures: Core Discoveries and New Horizons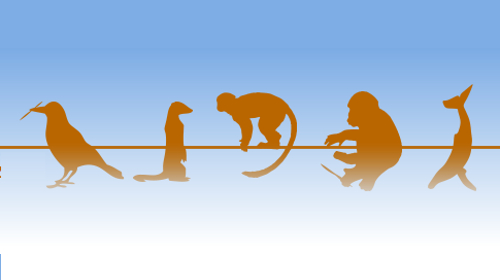 Subject area
Seventy years ago, 'culture' was assumed to be a distinctive and unique attribute of our own species. Then reports began to emerge of animals from songbirds to Japanese monkeys displaying what appeared to be socially transmitted cultural traditions.
Over the years the study of such animal cultures has burgeoned, accumulating exponentially decade by decade. There is now a wealth of empirical evidence for cultural phenomena in a growing array of species.
What we have discovered about animal cultures is fascinating in its own right, but is increasingly recognized to have diverse and important implications for understanding the origins of our own human capacity for culture, for evolutionary biology more generally, and for animal conservation.
Module description
This online module offers an introductory overview of the field, presented by many of its leading experts and researchers. Our intention is that this will meet the needs of students—of any age—who have discovered an interest in the field but have no local access to such a course. An assessment component is planned to be added later. Assessments will be based on the lectures and readings and will deliver a certificate of course completion. We also hope that students taking other similar courses at their institution may like to dip into selected lectures, and perhaps their tutors might find it useful to encourage this and follow it with related class discussion. The whole module is open and free. We hope it may also attract lay members of the public fascinated by the discoveries we present.
To access the lectures: Click here or use the dropdown menu above under "Lectures."
---
A webinar by Andrew Whiten associated with this module is available in the DySoC/NIMBioS 2020 Webinar Series on Cultural Evolution: The Discovery and Reach of Animal Culture.
Module Coordinators
Sponsors
Animal Cultures is one of a series of online teaching modules sponsored by the Cultural Evolution Society and the Center for the Dynamics of Social Complexity through the generous support of the John Templeton Foundation.